3 Life Balance Resources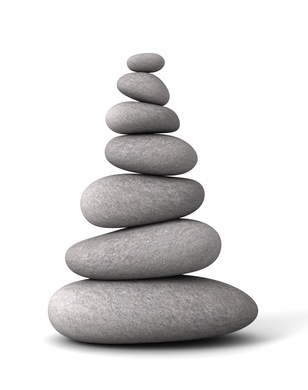 Here are three proven resources to help you create more work life balance. They have been honed in the real world by hundreds of physicians in all specialties.
Each lesson takes only minutes to learn and the tools are immediately effective when you put them into action.
1) The Schedule HACK
This life scheduling process takes just minutes on Sunday to set you up for more work life balance this week.
CLICK HERE for full Schedule HACK Training
2) Your Boundary Ritual
Learn to shut off the doctor when you leave work so you can come all the way home. Your boundary ritual let's you release work and start to recharge, rather than dragging work home with you.
CLICK HERE for full Boundary Ritual Training
3) How to say "NO" with Elegance and Grace
How to say "NO" to the 800 pound Gorilla your career has become. These tools to create healthy boundaries are the first step in taking your life back.

CLICK HERE for this Power of a Positive "NO" Training
============
Additional Resources: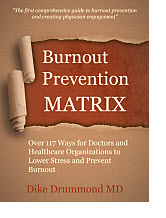 Download your own copy of the Free Burnout Prevention MATRIX Report - with all 117 ways to prevent physician burnout - CLICK HERE
Use this link to schedule your FREE One Hour Phone Consult with me. Once I know more about your specific situation, I can give you targeted advice and ways to feel better fast. The call is no charge, no obligation and completely confidential.
Use This Link to contact me directly with any questions.
===============
[Click Here to return to the "Why working harder never works" Blog Post]
[Click Here to return to the Home Page]


I sincerely hope these tools allow you to build more balance into your days and begin a new path to more happiness and fulfillment in your life and practice.
Keep breathing,

Dike
Dike Drummond MD