Hello Friend,
I invite you to join a select group of only 40 like-minded physician leaders in Seattle this spring - to learn better ways to care for the caregivers back to your organization.
Here's how another one of our 2017's participants felt about his retreat experience:
====================


YOU WILL LEARN:
How to

recognize and prevent burnout in yourself and others.
Simple tools to

lower stress, get home sooner, build more life balance and a more Ideal Job.
A specific

strategy to

reach out to colleagues in need.
How to run better meetings, delegate effectively, deal with disruptive colleagues

and much, much more.
How to

become the Eye of the Storm, stop multitasking and leave work at work

-- with our research proven mindfulness training.
Simple methods to build trust and engagement

up and down the chain of command.
Specific

tools to manage your boss.


AND we will build

a community of support for a full 12 weeks after the retreat


============
"You gave us practical tools for burnout. Most of the stuff out there is just "fluff" to me - this was practical."
============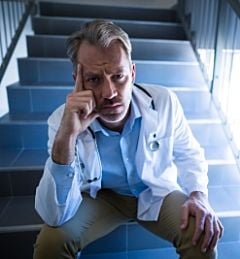 "I enjoyed meeting colleagues from around the country and knowing we are all experiencing the same stuff."
============
"Though I am not burned out, I found so much of it practical and helpful for preventing burnout and for bringing back to colleagues at home. I've recommended the tools to many people."
============


Ideal Retreat Participant:
The Retreat was designed specifically for physicians in a "straddle leader" position – seeing patients AND holding a designated leadership position at the same time.
AND it is ideal for any physician leader in any leadership position in any healthcare organization.
This double part-time job description puts straddle leaders at unique risk for their own burnout and hamstrings their ability to be an effective leader. This is why we designed the training so each day takes you to a new and deeper level.
Day One
- Personal tools to prevent your own burnout
Day Two
- Leadership tools to support your direct reports and teams
Day Three
- A four-part strategy to hard wire the Quadruple Aim into your entire organization.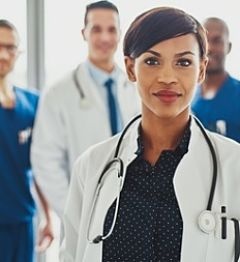 You Will:
Learn how to recognize and prevent burnout in yourself and your colleagues. Physician Leaders are at special risk for burnout for a simple reason: you were never taught about burnout or leadership in your medical education. Learn simple tools to take much better care of yourself and your people.
Learn how to run better meetings, manage your boss, build more life balance, delegate effectively, deal with disruptive colleagues and much, much more.
Build your personal burnout prevention strategy and become a mentor and role model to your people. So often physician leaders actually model burnout for their people - exhausted, overwhelmed and distracted. Don't let this happen to you.
Learn simple methods to build a culture of trust and engagement on your teams - even with your busy schedule. The fundamental currency of leadership is TRUST. Learn how to build trust with your people in every conversation.
Stop having to do all the work yourself -- learn how to get your people on board and pulling their weight right from the start of your projects - without having to order them around
Learn a burnout prevention strategy for your whole organization - just four parts, lead by a single committee - to install the Quadruple Aim in your culture.
We will also build an ongoing support community of like-minded leaders so you will never feel like you are alone in the trenches again. We will have a weekly group coaching phone calls and a private FaceBook page for a full three months following the retreat. You will be able to post questions and request support 7 days a week and our entire group will pile in to help out.
====================
"An intimate, honest, open, supportive group interaction. The size was great."
==================
"I am amazed how the tools lead me to start really looking at particular reasons I feel burned out."
==================
"The food and hotel were phenomenal. Perfect venue."
==================
"I have used many of the tools I learned and incorporated them into our live orientation sessions and have gotten great feedback."
==================
Our Retreat Venue is the world-famous Edgewater Hotel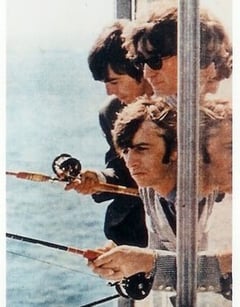 This is the ultra-hip, waterfront landmark in Seattle, Washington where the Beatles fished out one window and Led Zeppelin threw a couch out another. Our training room sits right on Elliot Bay with a view of the ocean and the Olympic mountains. This is the only waterfront hotel in downtown Seattle.
The hotel is literally on the water - it is built on a pier - the food is outrageously delicious, you can watch the ferries glide by from your room 24/7 and we have a 40% discount on room rates for retreat participants.


Your days will start with AM meditation and gentle stretching.

Mornings are filled with interactive training sessions.

Breakfast, AM snacks and Lunch are included in your retreat investment and are sure to provide world class networking for everyone involved.

In the afternoon we will be finished by three with plenty of time for case presentations and Q& A ...
... and the rest of the day and evening is free for you to explore all the riches of the Seattle area ... many of them are within walking distance of our hotel including Pike Place Market and the Flying Fish, the Space Needle, Paul Allens' Experience Music Project (EMP) and so much more.


We strongly encourage you to take a few extra days - especially after the retreat - and turn this into a world-class getaway. The Olympic and Cascade mountains and Victoria and Vancouver, British Columbia are all very close by.


The Retreat is Certified for 12 Hours of CME Credit.

===================================