- Tired of the constant gerbil wheel at work -
- Surrounded by colleagues with their heads down in survival mode -
- Feeling like nobody has your back or cares about you as a person ? -


You are IN THE RIGHT PLACE
It is Time for You to Put Yourself First
- Take Back Your Practice and Your Life
- With the Support of a Whole Community
of Like-Minded Physicians ...

WELCOME TO PHYSICIANS ON PURPOSE [PoP]

[PoP] is the Premier Physician Support Community on the Web.
You understand the stress of being a doctor - you live the whirlwind every day at work.
You are tired of just surviving from week to week.
You know there must be a way to take back your practice and build out a juicy life at the same time.
AND you know there are a bunch of other doctors out there who feel the same way - even if they aren't your partners at the moment.
Now you can raise your standards. Stop tolerating the daily grind. Spring yourself from Einstein's Insanity Trap.
Join our community of Physicians On Purpose and get the support you need for the transformation ahead. Good Morning!
====================
Click Here to Join POP and Get Started Right Away
====================

In chaos of today's healthcare industry and the overwhelm of a busy practice ...
This is the Place to Find Refuge and Support and a True Community of Like-Minded Physicians That HAS YOUR BACK.
No venting, no complaining ... just quick answers to your biggest questions about how to:
Get home sooner - without working harder

Build a more Ideal Practice

Build an extraordinary life outside your practice

Become a more powerful leader - get your people on board and pulling in the same direction

Get some traction on your Bucket List - smile as you actually tick off these goals of a lifetime

Reconnect with your significant other, your family and yourself

Wake up from the trance of your doctor programming and take back your practice and your life
With all the support you need to make the changes -- from a group of experienced physicians dealing with the same dilemmas.

[PoP] was created by Dike Drummond MD, CEO and Founder of TheHappyMD.com originally as a follow up support system for graduates of the Heart of the Healer Annual Physician Wellness Retreat - now in its fifth year.
Inside the [PoP] community he shares all the insights from his 2000 hours of one-on-one physician coaching and experience training over 10,000 doctors in 60 different organizations in burnout prevention.
Dike hosts the monthly support calls (see below) and is in the forums daily (see below) offering support and sharing proven tools to lower stress, build more life balance and a more Ideal Practice with [PoP] members.
---
[PoP] Membership is open to medical students, residents and physicians in all specialties and is a premium subscription service at $49 USD/month.
---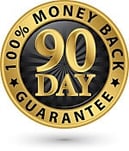 YOUR SATISFACTION IS GUARANTEED:
We understand you have probably never seen a community like [PoP], so we have taken all the risk out of trying it out.

Subscribe now using the links on this page. Attend the calls, cruise the forums, watch the exclusive benefits of membership (see below) for a full 90 days. If you are not completely satisfied that [PoP] is worth the price - for any reason - let us know and we will refund your entire investment, no questions asked.
---
====================
Click Here to Join POP and Get Started Right Away
====================

---

[PoP] MEMBERSHIP INCLUDES THE FOLLOWING BENEFITS:


i) Monthly phone coaching/training sessions for all members hosted by Dr. Drummond.

These are 90 minute conference calls where any [PoP] member can attend, ask questions, receive support, brainstorm new solutions and strategies to your challenges, celebrate wins, set a new action or goal for the week ahead and be held accountable by the group. Call notes and a call recording are distributed to all [PoP] members after the call.

============


ii) [PoP] Private Support Forum on the web.

The forum is very much like a secret Facebook page. You can pose a questions and get answers seven days a week, chime in to a conversation, like and share posts, instant message any other [PoP] member and more.

As a [PoP] subscriber, you are never alone. The forum provides answers, support and connection between the coaching calls. Any time you would like answers, support, a friendly conversation -- we have your back.

Forum Topics Include:
General physician specific topics including prevention of burnout, life balance, practice efficiency tools and tips and much more
============
iii) Exclusive previews, pre-registrations and significant savings:

- PoP members also receive exclusive pre-launch downloads and savings on new products from TheHappyMD.com.

- Pop members also receive exclusive pre-registration and discounts on all live events hosted by TheHappyMD.com.
====================
Click Here to Join POP and Get Started Right Away
====================
---
QUESTIONS OR CONCERNS?
Use this form to contact us directly.
---
I hope to see you inside the Forums or hear your voice on our next POP Coaching Call.

Until then, keep breathing and have a great rest of your day,

Dike

Dike Drummond MD
CEO and Founder, TheHappyMD.com