Step off the Treadmill of Your Job as a Doctor
For 4 Days of Rest - Recharge - Rejuvenation -
And Build an Authentic Breakthrough
to a Richer, More Balanced Life
and a More Fulfilling Practice
The 6th Annual Heart of the Healer
Physician Retreat
is in Seattle, Washington
Our 2018 dates are TBD at this point. Members of the Early Bird list will be the first to know the 2018 dates and receive exclusive pre-registration privileges.
⇒ 8 Hours of Category I CME credit
⇒ Only 20 seats available
⇒ ACT NOW to Join the Early Bird List
You will receive First Notification when the Retreat Dates are Final
AND an Exclusive opportunity to SAVE $500 on your registration during the Early Bird Registration Window.
This unique retreat experience is for you if ...
~ You want a break from taking care of everyone else and some time to focus 100% on you – relaxing, recharging your batteries, taking a good look at your practice and your life from a different perspective — and getting crystal clear on what you really want going forward
~ You want to build a more balanced life – so you are not always at the mercy of your career, your practice and your patients
~ You want to stop working so hard - learn how to spend your time in the office actually seeing patients — rather than being constantly hassled by your EMR and the dozens other clerical tasks that end up on your desk
~ You want to take your practice back - to make it yours, rather than be told what you can and cannot do. It is time to stop trying to fit into "the way we do things around here" and build your Ideal Practice.
~ You realize you have been living Einstein's definition of insanity and want a way out. You know how crazy it feels to …"Do the same things over and over and expect a different result" but have not been able to find a way out on your own

~ You could really use a world class vacation to one of the most beautiful places on earth
~ You are tired of trying to figure this out all by yourself. Tired of feeling like this is a battle between you and the whole world. You would like support to make these changes from an experienced coach and an group of like- minded physicians

The Heart of the Healer Retreat is an entire system for creating a more balanced life and a more Ideal Practice


- You will step outside your normal life for four days to build a detailed action plan for real and lasting change. Four days of our highest level of personal support, training, action planning and mastermind sessions.
- You will learn proven methods to carve out more quality time for yourself and your family. Tools we have tested - and proven to be effective - in the real lives of hundreds of modern physicians in all specialties.
- You will learn ways to get your work done and get home sooner - without working harder. More field-tested tools to use your team more effectively and become the eye of the storm in your practice day.
- All this will take place in one of the most beautiful settings on earth ... Seattle and the Pacific Northwest in September. Our setting offers you the opportunity for a world class vacation filled with many unique experiences. Within walking distance of our hotel is the Pike Place Market, Space Needle, Seattle Aquarium and Victoria, BC, the Cascade and Olympic Mountains and so much more are only minutes away.


THEN WE GIVE YOU
TWO THINGS NO OTHER RETREAT PROVIDES
1) The Ongoing Support to Actually Make the Changes When You Get Back Home
- You will receive three months free membership in our Physicians On Purpose [POP] private online community. We will host weekly call in coaching sessions and the POP Forum and Message Boards will provide you with the ability to ask questions and get answers and support 24 hours a day.
===========================
... one of my peak experiences ...
"As I reflect on the Heart of the Healer retreat, and find it has been one of my peak experiences. I had been so wrapped up in my situation that I wasn't able to see that other options could ever be available. The retreat helped me to see over the next year that other possibilities for work existed.
The follow-up calls were not only helpful at the time, but also as I sort thru your notes from the conversations, it is clear that I did a lot of emotional and confidence work.
I am so glad that in November I interviewed for and got my Ideal Job, which I start next week."
~ S. J. MD
====================


This is Dike Drummond MD, founder and CEO of TheHappyMD.com.
I am thrilled to invite you to four days of personal transformation in Seattle, Washington in 2018.
~ A small group - only 40 physicians and I will share 3 1/2 days focused 100% on your own personal and professional transformation. You will build a detailed action plan for a richer and more balanced life from this point forward.
~ You will receive my highest level of personal attention AND be surrounded by a group of like-minded physicians - working as a team to help you tackle your most difficult challenges - those things you have been unable to solve on your own.
~ We offer 8 hours of Category 1 CME
~ Then you receive three months of Physicians On Purpose community support from both me and our entire online community to help you implement the changes on your return home.
~ I will share all the tools and techniques I have learned in my own life and shared with hundreds of physicians around the world - tools for creating space and ease in your practice and a fulfilling life outside your practice.
~ These tools are guaranteed to work for you. Everything you learn is "field tested and doctor approved". I have provided over 2000 hours of one-on-one coaching to physicians and trained over 60 organizations in the last two years alone.
~ And we will be doing daily stretching, meditation (all experience levels welcome) and taking in all Seattle and the Pacific Northwest have to offer.

Why Did We Create This Program?
The Heart of the Healer is part of my mission to empower doctors to take control over their lives in these chaotic times … so you can make the difference you dreamed of in your training - WITHOUT sacrificing your family, your life or your sanity.
Here's the problem ...
We are conditioned in medical school and residency to serve others even if it is unhealthy for us and our families. You develop a set of invisible habits that virtually guarantee you will suffer from burnout at some point.


EXAMPLE: We take a minimum of 7 years to learn how to diagnose and treat illness and trauma and suffering so it becomes very easy to always focus on problems, danger, the things that are not working. We start to see them everywhere.
We automatically think we have to take responsibility for everything, that working harder is the solution to every problem and that everyone else's needs trump ours. Often when I am coaching doctors one-on-one it is like talking to a fish about the water in their bowl … eventually the fish asks me "what is this water you are talking about?"
Right now you are trapped in habits you learned under fire in your training.
Their natural and unavoidable outcome is your current level of stress and frustration.
In order to get different results you must take different actions
Those new actions are almost impossible to see while you are

1) In the fishbowl of your current life and practice

2) All by yourself in a situation where no one seems to understand what you are going through or offer proven solutions
The Heart of the Healer experience is designed to

~ Get you out of your fishbowl so you can clearly see how your habits get in your way
~ Put you in a supportive environment of like-minded doctors working on making the same changes for themselves. You will be amazed at how much you think is unique to you - is actually shared by all of us – once we are in an environment where we are safe to speak the whole truth
~ Give you new awareness, tools, inner and outer support systems
~ All developed from my personal experience of working with hundreds of doctors to take their life back from the downward spiral

~ And provide you with full support after the retreat so you implement your new life and practice vision with skill and grace
=======================
I'm happy at work AND I'm happy everywhere.
"The 2015 retreat was pivotal for me in so many ways. I'm just watching things come together, dealing with struggles and setbacks in a totally different way, unraveling the deep pain of decades of burnout and self-neglect and knowing I am more than strong enough. I'm watching things happen in my family that I never thought were possible, and feeling tremendous love.
I realize that going back into my specialty on my terms is the next step - to see what happens with renewed (and seemingly unlimited) energy, clear boundaries, and unblocked compassion for colleagues and patients. I'm curious to see where this leads me..."
~ A. B. MD
====================
In this retreat and 3 month follow up experience you will …

Rejuvenate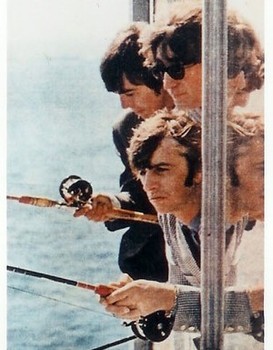 - You will come to Seattle and stay in the world famous Edgewater Hotel. This is the ultra-hip, waterfront landmark where the Beatles fished out one window and Led Zeppelin threw a couch out another. Our training room sits right on Elliot Bay with a view of the ocean and the Olympic mountains.
- Each day begins with gentle stretching and sitting and walking meditation
- We will have morning teaching sessions, early afternoon breakout sessions for special topics and the rest of the day is free for you to explore all the riches of the Seattle area ... many of them are within walking distance of our hotel including Pike Place Market and the Flying Fish, the Space Needle, Paul Allens' Experience Music Project (EMP) and so much more.
Build Resilience

- You will learn and practice several forms of sitting and walking meditation – including advanced SqueeGee Breath training – and become capable of being the eye of the storm no matter what is going on around you
- You will experience the "Book of Life" process to look back over the chapters in your life so far and design the chapter that begins now … on purpose and in detail
- Using Interactive Guided Imagery, you will meet your Inner Advisor and tap this internal source of your own wisdom to help guide your next steps


Re-Balance Your Life

- You will learn the top 5 work effectiveness and life balancing tools from my private coaching practice with over stressed doctors. These are the most effective tools I have found and they work in the real world of a busy physician
- You will create a clear vision of your Ideal Practice and Ideal Life and learn how to live more in alignment with your purpose and passions
- You will create a detailed, personal action plan for moving powerfully towards your Ideal Practice and Ideal Life. This is the plan that our follow up coaching sessions will help you walk … step by step
====================
The Heart of the Healer Experience Also Includes
Three month's membership in our Secret Retreat Participant Only Facebook Page. We will hold weekly drop in phone coaching sessions and the Facebook Page gives you the ability to ask questions and get answers from our entire online community 24 hours a day.
This support, action planning and accountability will power your ability to make changes when you return home.
You will be able to recognize old habits and rewire them using your Ideal Practice and Ideal Life visions and get support on taking action with power and grace every single week.

The Facebook Page and weekly coaching calls are designed to support you for a full 12 weeks after the on-site retreat days in Seattle.
Your HOTH investment covers



1) The All Inclusive RETREAT


Evening reception on Sunday the 11th at the Edgewater Hotel – the only waterfront hotel in downtown Seattle and our retreat site for the duration

Breakfast, morning refreshments and lunch on Monday, Tuesday & Wednesday

Daily morning mindfulness instruction and meditation training

Meet an entire community of like-minded physicians creating a new relationship with their career and a more balanced life

Dozens of Seattle's signature attractions within walking distance of the hotel

There is so much to do in the Pacific Northwest in September, you can build a bucket-list vacation around the retreat

2) The RESILIENCE AND RE-BALANCE TRAINING
3 1/2 Days of small group training with Dike Drummond MD and our hand selected experts on the following topics (9 hour CME Application Pending)
Mindfulness / Meditation and Advanced SqueeGee Breath Training

Advanced burnout prevention and life balance training

Two (2) Inner Advisor Live Guided Imagery Experiences

Ideal Practice and Ideal Life Description Process

5 Top Tools Training (productivity and life balance)

Personal Action Plan for your Post Retreat Transformation including specific trouble shooting to address the obstacle you fear most.
3) The SUPPORT (Making it STICK)
3 Months Free Access to the Private HOTH Facebook Page

with 24/7 forum access

3 Months weekly drop in group coaching by phone - 12 calls total

BONUS: Guided Imagery Library of downloadable MP3's
BONUS: Lifetime Access to the 1 Min Stress Relief Program
BONUS: 5 signed copies of the book: "Stop Physician Burnout"
==================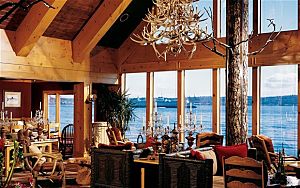 We have even negotiated a massive discount on waterfront rooms at the hotel
Your room rate is over 40% off the best price we can find on Expedia.

====================
"Dike opened my eyes to new ideas, new resources, and challenged me to permit myself to dream about my ideal life and career. He taught me several ways to deal with my current stress by making small steps starting with my reactions to competing priorities and time demands. I see and feel a light at the end of this tunnel. I am extremely grateful."
~ Michelle R. MD
"Knowing that Dike is a doctor himself, I really felt he understood where I was coming from. I could trust and value his judgment, not to mention how nice it was to feel true empathy and his abounding positive attitude to helping me help myself."
~ Amy R. MD
"Dike's compassionate skill lead me to both believe in, and achieve a transition to a life and work that provides meaning and enduring happiness."
~ J.M. MD
"I had no idea I was in such "good company" as an alienated physician. Dike showed me how to be more mindful, how journaling helps to cut down on my worries and how to STOP doing old things so I could START to make changes."
~ Tom H. MD
====================

Are You a Good Fit For the Heart of the Healer Experience?

This program is right for you if you are ready to make a significant positive change in your life – reconnect with why you became a doctor in the first place and start enjoying your practice again.

You are ready for a more balanced and meaningful life with time and space for your family, friends, your hobbies, your personal fitness and a deeper connection with the world outside of medicine.


You also need to know that we are very selective about who we choose to work with – especially in this private setting. If you are not ready to receive this kind of support or not willing to take the action required to get different results in your life, this retreat is not for you.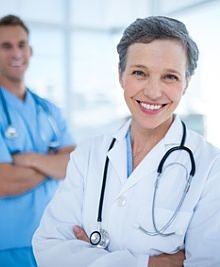 As a physician on the verge of this transformation …

— You are decisive and willing to make decisions even when it is uncomfortable
— You are past the point of living your life by other people's rules and ready and willing to take on new skills and awareness to create a life that is extra-ordinary
— You are spiritual in some way – you feel your connection to something outside your own basic needs and desires and you are committed to your growth in this spiritual realm
— You are willing to invest in yourself – time, energy, attention and money – for your own benefit and to step into being a more powerful healer, parent, partner and person
— You are willing to do things differently than you have before – rather than just learning concepts and stopping when you understand them. You know it is time for action and you are ready to take a big breath and dive in.
— You are low drama - ready to open up and make some changes rather than just continue to complain about the way things are

— You are coachable, are willing to receive feedback (especially on what is not working) and show up powerfully to get the results you want
— You are willing to support and help others on the same journey - our team and our combined intentions help everyone achieve and celebrate more

— You ask for what you want and speak up when you are not getting what you need

====================
The choice is clear and the next step is simple
If you feel yourself reflected in these words … and you are feeling the tug of knowing you are on the threshold of making 2016 the year when everything changes … this is the moment to step forward and claim the practice, the life and the fulfillment you really want. It matters that you take action NOW. And the next step couldn't be easier.
In 2018 you will have the power to change your reality.
You can take yourself out of survival mode and begin to enjoy medicine again. You can plan and create a richer and more fulfilling life. It is possible and you can do it.
The Heart of the Healer experience is a way to step out of your busy life to create a plan, build a team and lock in four months of world class support to keep you on track. I can't wait to read your application and talk with you personally.
Until we connect – keep breathing and have a great rest of your day.

Dike
Dike Drummond MD
TheHappyMD.com
PS:
You don't have to be content with the scraps of time and energy that are left over after you are done with your charts. Getting what you really want starts when you raise your standards ... when you stop tolerating anything less than what is ideal for you.
The first step is to push one of the big orange buttons on this page to learn more and start the application process.
=====================
About Your Retreat Leader, Dike Drummond MD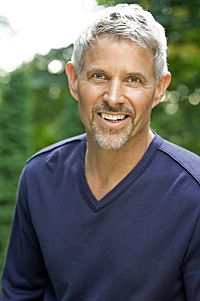 Dike Drummond is a Mayo trained family physician, mentor and executive coach with over 2000 hours of one on one physician coaching experience. He empowers over stressed physicians to step out of the programming of their medical education and live lives of more balance, fulfillment and professional satisfaction. Known for blending heart-centered coaching and the latest in mindfulness and personal development science, Dr. Drummond delivers simple, field-tested ways for doctors to save hours of time in the office, reconnect with what they love about medicine and build a fulfilling life outside the office or hospital.
Dr. Drummond is the author of the book, "Stop Physician Burnout: What to Do When Working Harder Isn't Working", creator of the 1 Minute Mindfulness Program for doctors, the Burnout Prevention Video Training Series, the Burnout Prevention MATRIX Report with over 117 ways doctors and organizations can work together to lower stress and prevent burnout – and CEO of TheHappyMD.com with its community of over 15,000 doctors from 63 different countries around the world.
He has also trained and consulted with over 60 healthcare organizations and associations since 2014 including the AAFP Scientific Assembly, ACPE, MDAnderson, Kaiser NorthWest and Southern California, Minnesota Medical Association, Washington State Medical Association, Avera Medical Group and many more.