Be the "Eye of the Storm"
Calm, Centered and Focused no matter what is going on around you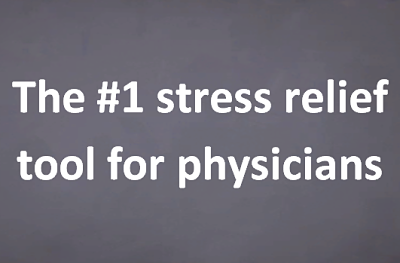 One of the key skills we should have all been taught somewhere along the line is "mindfulness". It's the ability to stay centered and calm, focused and present no matter what might be going on around you.
Without this skill you can get hi-jacked into being upset, worried, harried or frustrated at the drop of a hat and stay stuck there all day long.
Even worse, you can find it impossible to let go of your work worries when you are at home with your family.

We have all been there … and it does not have to be that way.
You can learn how to use your breathing to let go of stress in the moment and be 100% present with your patients, your staff and your family. Let me show you how with the 13 minute Guided Meditation Audio below and a concept called a "comma breath".
Download your own copy of the audio file below – you can load it onto your phone, iPod or iPad to listen wherever and whenever you want. Listen just once a week and take a completely cleansing breath whenever you need it. Feel what it is like to relax and let go of stress even on the busiest work day.
Learn the #1 Stress Relief Tool
for Physicians
[ in Just 13 Minutes a Week ]
ENTER YOUR EMAIL BELOW AND CLICK for Instant Access to this FREE Guided Meditation Audio Download
Be the "Eye of The Storm"
Listen once a week for just 13 minutes. Build a solid connection with the calm, centered, focused place at the center of your awareness.
Learn how to reconnect with this source of inner calm any time you need it - with a single breath - no matter what is going on around you.
Use your breath as a "comma" between patients and a tool to let go when you are off work.
MP3 File can be downloaded to your iPod, iPad, cell phone to be available any time you need to release the stress.
If you are in need of immediate support and assistance
Please USE THIS FORM to contact me directly.
I will get back to you right away.